From the basic need for protection to pieces of art, shoes aren't the same. We are going to see the application of graphic design to add concepts and values to shoes. They are more than clothing pieces, they are ways to express yourself, your own style. Get inspired by these we present you.
Nike
Nike usually invites designers and artists to create design projects for their shoes. It couldn't be different: amazing designs and concepts as you can see below.


In a special edition, Nike asked 3 Brazilian skaters to invite artists to create interpretations of their "pico dos sonhos" (something like "dreams hill") for another limited edition of Nike SB.  Besides the shoes, they made a big panel and you can download the wallpaper on the site.
Fabio Cristiano invited Luis Felipe Volpi and Cauê Rodrigues.


Cezar Gordo invited Rafael Chaves


Rodrigo Petersen invited Rimón Guimarães


Vans
Vans also think that graphic design and shoes go well together. They even have collections with shoes, shirts and hats. Take a look at some designs.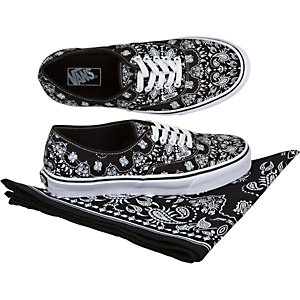 A short time ago Vans launched a project, inviting seven Brazilian designers to make custom shoes and help people from Erasto Gaertner Hospital from Curitiba – BR with the money. See more info here. Some images of the final result:


Havaianas
These sandals from Brazil became a fashion symbol for the world. Although they are simple, they have the main function (protection) as well as design; so it's simple, direct, and effective.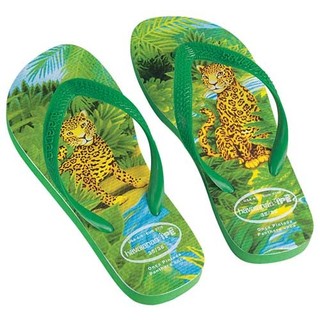 Besides these brand shoes, we still have handmade custom shoes. From sneakers to high-heels, there's a variety of colors, textures and styles. They are just beautiful and now people have started to pay attention to this kind of art.
CustomShoes
Customshoes.com is like a community for discussing about custom handmade shoes. Take a look at these beautiful and inspiring ones:


Bobsmade
"Bobsmade" is a 21 student from Germany, who creates amazing arts for custom shoes. Take a look at her work (or buy some) at her myspace or deviantart.


Acrylicana
"Acrylicana" is also a custom shoe designer. See her wonderful designs at her gallery on deviantart and buy at Etsy.


Ndeur
"Ndeurr" is a Graphist / Platician / shoes custom / interior decoration, as he puts it. He makes classy high-heels and other shoes. Check his myspace and his shop.
He made a catalogue, like a book, from his art. You can find it here.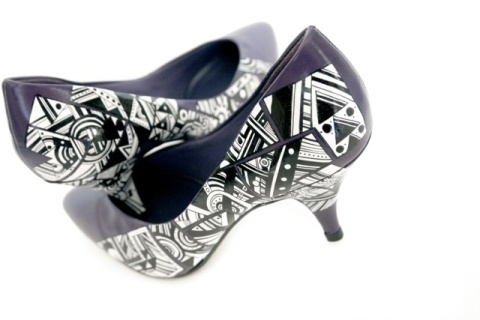 To finish this article, here are two tips for you.
To sell or buy custom handmade shoes or any other handmade thing visit Etsy, as they say, "A place to buy & sell all things handmade."


If you want to learn more about shoes + graphic design, there is a book from Laurence King Publising written by Intercity about that. A great reference and inspiration. See more here.