Why is it so important to have a business card?
The business card is your/your company's face for the client, the way that they will (or not) remember you. Besides its main function (provide contact info) the business card should be a quick representation of what you do in a memorable and creative way. It can add status and value to your work, making your service be noticed for its quality. Give a good card and people will be impressed, keep it, and remember you when they need your services. Always take your business cards with you, we never know when we're going to meet a potential client.
Important communication aspects
As its main function is giving your contact info, they should be up to date. May seem simple, but be sure that people will find you with those informations. It's also important to have a web site to show your services/products if it's possible, like an online portfolio. Do not forget to say exactly what you do, people must see your profession and services, because they may not remember you but they have the card to tell them.
Important design aspects
Here are some important tips when making a business card. Of course, we're talking in a general way, each project have its particularities.
First of all, keep it as clean as you can, without too many information or images.
When using images, don't just apply them as a background, it may make the card looks dirty and noisy.
The texts should be much smaller than usual, because you have a small space. A 10pt font will seem huge, while a 7pt will look good.
Contrast/alignment/proximity: keep these design principles in mind. Contrast between colors and fonts (do not use more than two, and they should be pretty different); alignment of texts and shapes; proximity for information groups (groups like name, contact info, services, address).
If it's possible to work with different materials, sizes and formats, go ahead. But be sure that it will make sense, being adequate to the concept. Also, check the viability of the project. If you are making a business card for someone else be sure that the person can afford these different materials or formats.
More Tips
Signatureworx – 12 Steps to a Remarkable Business Card
Pirillo – Top Ten Tips for An Effective BUSINESS Card
WordPressrocket – Business Cards – Tips To Designing
Suite101 – Business Card Wording and Design
Somearticle – 50 Surefire Business Card Tips
Tutorials
Psdtuts – Making a print ready business card using only Photoshop


Abduzeedo – Creating new business card


PS Hero – Cardboard and torn paper business card


Luxa – Making a grunge business card


Spoongraphics- Business Card Design Project Walkthrough

Inspiration
For your inspiration, we've selected some great designs from the amazing FaveUp gallery. Take a look at It even has a watermark and Business Cards at Flicker.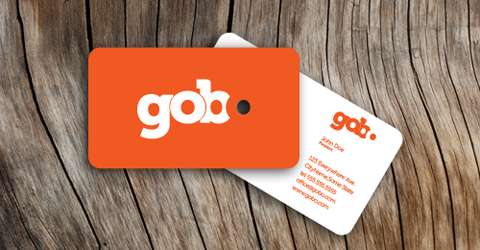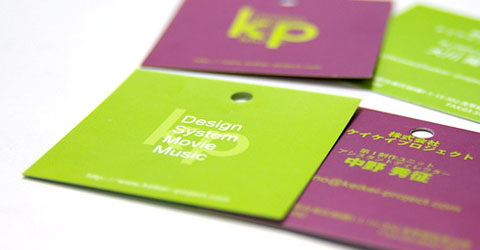 More Inspiration:
Francescomugnai – The best 65 business cards of the year. The final collection.
Keanhui – 99 Cool Business Card Designs
Uprinting – 25 Captivating and Cool Business Cards
Thedesigncubicle – 26 Business Cards of Graphic & Web Designers on Twitter
2expertsdesign – 35 Transparent Hot Business Cards Designs