Previously we posted the article "Photoshop 101"; now it's time to read about how to set up your Adobe Illustrator.
1 – Buying and installing
Step 1: buying the software. At Adobe's site www.adobe.com you can find the Illustrator CS4 for sell, which costs US$599.00 the full version. If you already have earlier versions, the upgrade is US$199.00.
But if you work with graphic design in general, buying the Design suite would be a good deal. It includes other Adobe's graphic softwares, such as Photoshop and InDesign. You can buy the Creative Suite 4 Design Standard for US$1,399.00 or the Creative Suite 4 Design Premium for US$1,799.00.
The installation is now faster than CS3, and quite simple. You can also register to get access to information, news and updates.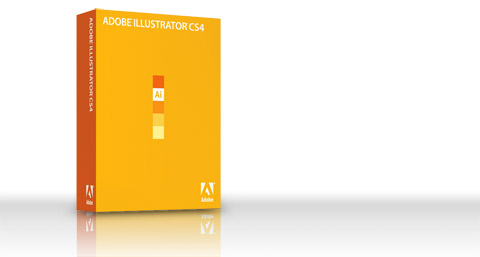 2 – Preferences
As we can see in these 101 articles, the adobe family works in a similar way, add offers customization for the configurations of its softwares.
Here you see the Preferences panel (Edit > Preferences > General or Ctrl+K):

3 – Keyboard Shortcuts
The possibility of changing the shortcuts can improve productivity and you can also set the shortcuts according to other softwares you are used to. This option is located on menu Edit > Keyboard Shortcuts (Ctrl+Alt+Shift+K) and allows you to change shortcuts for tools or application menus and even save these configurations.

4 – Workspaces
The interface is based on panels that you can show/hide. These are the CS3 and CS4 basic interfaces. Notice that in Illustrator there isn't such a big difference between the previous interface and the new one.


Tip: An easy way to switch the workspace is using the pre configurations on Window > Workspace or directly go to the buttons highlighted on the image above. Anyway, you can personalize the workspace turning on/off panels on menu Window.
5 – Brushes
The brushes for Illustrator are different than Photoshop ones. They act like strokes for paths.
How to load?
Open the Brushes panel (Window > Brushes) and do follow this:


Open the file in ai format. The brushes set will appear in a new panel.
Where to find?
6 – Graphic Styles
These are ready to use effects to apply on texts or shapes, with gradients, drop shadows, glows, strokes and other effects.
How to load?
Open the panel Graphic Styles.


Then follow the sequence below and choose the ai file.


Where to find?
7 – Symbols
They are ready to use vectors to insert in your work. There is a good variety of vectors already in Illustrator folder and on the Internet.
How to load?
First you need to open the panel Symbol. Then follow the sequence below and open the ai file.


Where to find?
8 – Actions
An Action is a compilation of commands to do something specific. In Illustrator they can apply effects, change properties, save files and more.
How to load?
Open the Actions panel (Window > Actions), follow the sequence below and load the aia file.


Where to find?
9 – Plug-ins
The plug-ins for Illustrator are applications that can add new features and make hard tasks become easier.
Phantasm CS Studio
This is an amazing  set of plug-ins to improve production, adding features as Color adjustment, Brightness/Contrast, or even creating vector halftones.


3D Design for Adobe Illustrator
An interesting plug-in for package designers that allows the creation of three dimensional pieces from a 2d project.


CADtools
Good plug-in for that who works with AutoCAD and technical drawings. The features you can see in the image.


Xtream Path
A plug-in to make the work with paths easier and intuitive.


Symmetry Works
The plug-in from Atlandia works specifically with pattern creation, making the task easier.


Agamik Barcoding
Also for package design, this plug-in creates barcode for products.


For more plug-ins visit Adobe and Plugins World.
10 – Tutorials
A selection of tutorial sites:
Here is a good source for various Illustrator resources: Cratesk8
For other resources visit Blue Vertigo. We also have a great article posted here 85+ killer resources every designer should know.